24 Colors

Story of a day,story of 24 hours, shown in exactly 24 episodes each of one hour. 24 is a real time concept based show which is starting soon on Colors TV Channel. It is a crime thriller and is actually a remake of one the most popular American shows 24. America version of the show was starring Keifer Sutherland as the main lead and in the remake Anik Kapoor will be playing the main lead role. Anil Kapoor also played the role of President in original 24 series's season 8. That is when he got really impressed by the show and acquired the rights from Fox to make the Indian adaption. Renowned actors like Anupam Kher and Mandira Bedi will also be seen. After watching the first promo it seems that Mandira Bedi will be playing role Nina Myers (as in original 24).  The CTU (Counter terrorist Unit) is the replica of the original series but set in Mumbai. The shooting of the series started in early 2013 and the show is likely going to start airing in October this year. Anil Kapoor will be playing role of Jai Singh Rathod who is having army background. Anil Kapoor said that the show will be very real and based on Indian ethos.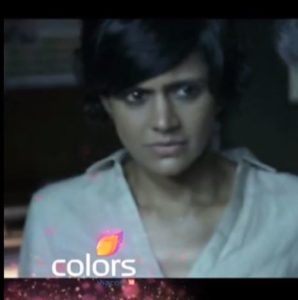 First time anyone is trying a TV Serial of this genre in Indian TV network. Anil Kapoor has high expectations from this show. He is trying to take Indian TV shows to a brand new level. There have been shows of this genre (like CID) but it cannot be compared to 24 in any way. 24 is way ahead in terms of thrill, mystery, and action. Fans of original series are also looking forward to this show. They will make comparisons and find out how good can Indian version compare with the original. Fox network who produced the original 24 series is also helping Kapoor in making this serial. Anil Kapoor said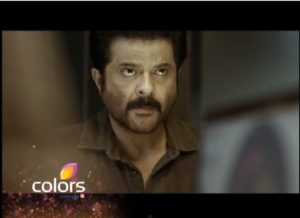 They have been very supportive and helping us. We will have some production crew coming in from LA for stunts and action. And even the Indian talent is of international calibre. Some of the show's original producers have come over and the idea is to have the same kind of work culture and value systems which I experienced during my stint on 24. This wouldn't have happened without the support of Howard Gordon and Marion Edwards."
The first promo of the show is already out. Check it out below.

The same promo has been airing on Colors Channel almost daily many times. We can see posters and theatrics versions of trailers also.