Uttaran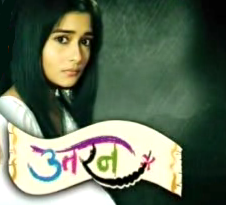 Uttaran is daily broadcasting on Indian Channel Colors. It is replaced by Bigg Boss and went on the air on 1st December 2008. Within very first month this serial was able in retaining position in Top 20 programmes into India. On June 20, 2009, show took ten year leap.
Uttaran is a story of poor girl named Ichcha. She lives in a small slum, but any girl of her age she had too many desires which she dreamt. Her mother's name was Damini, and she brings her up in that slum. Damini for betterment of Ichcha, and her future joins rich household of thakur family as full time maid. Ichcha becomes a friend of daughter of lady of that thakur family named Tapsaya. But this girl Tapasya is harlot. While the story conitunes a suspense is revealed that father of Tapasya (Jogi Thakur) is the cause of death of Ichha's father. He and his wife then try to fo their best and accept them as family members but Tapasya is not happy and so is big lady in house.
Uttaran Title song Download
Very nice and touching song of this serial. The song gives the glimpse of the serial and the emotion in this serial about how Ichha faces problems with her life.