Waris (2016) on &TV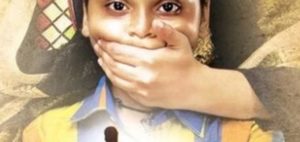 Waris happens to be one of the most intrigue in-talks Hindi drama TV series being televised currently on &TV. Premiered on 16th of May 2016, Waris brings a whole new concept and practice of the society in front of us – 'Bachcha Posh'
, where a girl is made to emulate & dress like a boy so that the family or the parents do not have to undergo the tantrums or the disparagement the society might inflict on them. The TV series Waris is all about how a girl inherits the traits of a male and is protective of her family even in the worst of times while her mother belies that the girl is actually a 'boy', in order to save the child's life and to keep the peace between two fighting families.
Even though the TV serial has not been aired for long, it has already received critical acclaim for the becoming performances delivered by the leading veteran actors who have taken the impact to a whole new level. Combined with the social issues, the typical Punjabi background being shown and the idea that boys have enjoyed more preference and imperious position since the very beginning, the show brings you get a great new concept. Even though the episodes till now just show deploration, fights and the family's desire to have a boy being born as the next child, it is quite clear from the trailers and the teasers as to how the show might proceed.
The first Promo

The girl would be dressed and always made ready like a boy and the rest would be the consequences of what this mother has done in order to prevent repression, fighting, and the girl being killed by her own family, who wanted a boy to fight for the family's image.
Needless to say, Waris has a great potential to spring up and become one of the top shows of 2016 currently aired on Television.