Bade Bhaiya ki Dulhaniya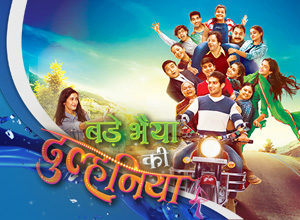 This is a new serial from the genre of Hindi comedy drama series. It is a really interesting family oriented serial. Since its release on 18th July 2016, it has garnered a lot of viewership on Sony TV. There has been something really interesting about the serial from the day one. It keeps the viewers engaged to their seats for another 30 minutes.
This story is about Abhishek Pant, who is the only earning member in the joint family of 14 members. He is a responsible and ambitious person who took the responsibility of his family in a very young age leaving his complete social life aside. He is an intelligent boy & handles the critical situations very well. They live in an ancestral house and they also run it as a hotel for the source of income. His father has left home and he is the only one who can take responsibility of his family. His mother really feels sad about the fact that she doesn't contribute much for the house because of being overweight. To him his family is the only priority. He is termed as 'Bade Bhaiya' by his family. He has taken up all the responsibility and finds no time for love or any other personal issues. His family wants him to get married and all of them have different proposals for the bride – to – be. He is still not able to find the perfect match for himself.
Promo of Series

Then he meets a girl Meera, who belongs to a very rich family background but she is a down to earth women. Unlike her family. He falls in love with her. So the conflict here is whether she will be able to adjust in his family as their 'Bade Bhaiya Ki Dulhaniya' or not.
Overall this is a good comedy drama serial which provided a good message to love your family, no matter what.
Watch Online