Desh Ki Beti Nandini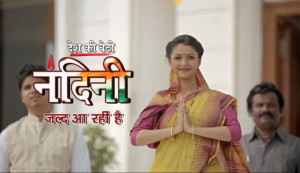 Desh Ki Beti Nandini an upcoming brand new show on Sony TV about Indian Political Drama. The show is produced by Rashmi Telefilms and it is going to replace Chhanchhan (the serial that ended recently). Hence, it would be coming every Monday to Thursday at 9 PM.
Cast of the serial:
Kirti Nagpure as Nandini
Rafi Malik as Rajveer Raghuvanshi
Paridhi Sharma
Ankita Sharma
Nandish Sandhu
Shahab Khan
Manoj Chandila
Urvashi Dholakia
….
Indian small screen producers are trying to revolutionize the Indian TV serials by bringing up new genre of television and shifting from the era of saas bahu and love sagas. This is a completely new kind of serial. Tata Safari Storm has brought 24 starring Anil Kappor which is a crime and thrill based serial, first time on Indian TV.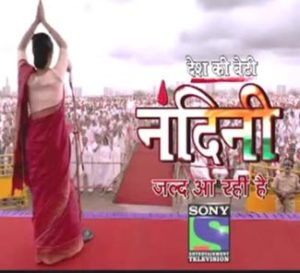 Introduction to Plot
Desh Ki Beti… Nandini is a story about a girl named Nandini who belongs to a middle class family. She lives with her family in Chandani Chowk area of Delhi. Nandini's father is Ashok Pandey and is retired government officer and her mother is Aanchal Pandey who is a simple house wife. Nandini herself by profession is a wedding planner. She is the only well earning member of the family. Her elder brother Siddhath is struggling who wants a job and younger sister Ritu just loves the fashion world.
The question is that how a wedding planer becomes a part of politics? The show is also about the women power that if a women can run her whole house then why not the country. This show will be about a girl who is very kind and simple , and we are sure the show will be unique and interesting.
The first episode of this show is scheduled for Oct 08 and that is today. We hope all the viewer's enjoy this political drama series.