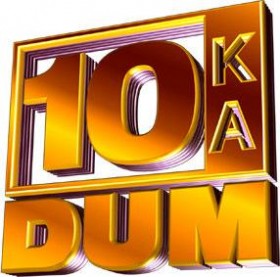 Dus Ka Dum is a simple TV Based game show where any Indian who gets a chance can win upto RS. 10 Crore. The game is hosted by Salman Khan and we have to play with Salman in front of thousand and lakhs of people on Sony International Television. All we have to do is answer five simple questions and match our thinking with thinking of India and we can win upto RS. 10 Crore. Many celebrities were also invited in this show from time to time. Aamir Khan was the one who won 1 Crore Rupees in this show and quit. He was asked to guess the final answer and well the guess was true. If he hadn't quit then the jackpot 10 Crore would have been his. The show is based on international reality show Power of 10.
Title Song of Dus Ka Dum
This is an amazing song. Some find it interesting and some funny. Whatever, when we see Salman Khan in a music video then even though it is for a reality show we all are gonna love it. Do check it out.