Kehta Hai Dil Jee Le Zaara "A new story on Sony tv"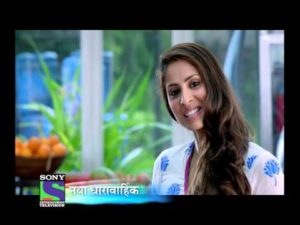 Sangeeta Ghosh, already seen in popular serials like Desh Mein Nikla Hoga Chand, Virasat  & Rabba Ishq Naa Hove has made an entry in tyllywood again after a long break. She is next going to be seen in a serial named Kehta Hai Dil Jee Le Zaara. The promo is already out. In this, Sangeeta's character has been named as Saachi who works in a Dairy Farm. She lives with her family, loves her siblings and takes care of there needs. She has very loving Naani and Daadi. It is a story about struggles and problems she faces in her daily life. She being a mature, hard working, independent and intellectual lady keeps her family together and happy even though there are many problems in her life. Ruslaan mumtaz who have been seen in movies like I don't luv u, Mera Pehla Pehla Pyaar mp3 and Tere Sang will be seen first time on chota parda in this serial.  Delnaaz will be also playing an important role in the serial , she have been seen before in Bigg Boss 6.
Cast:
Sangeeta Ghosh- Saachi
Ruslaan Mumtaz-Male protagonist
Sulbha Deshpande- Dadi
Meenakshi Sethi- Nani
In the end of the promo a thought is conveyed "apno ke zindagi mein harr rang hai bhara….ab toh apne liye jee le zara.."
Check out the promo

Sangeeta says, "This new show struck a chord with me. I am feeling rejuvenated working after a gap of 5-6 years."
It is expected to hit the television screen on 12th August on Sony TV India.
Title Song of the serial: To get the title song of this show visit India Forums site at- KHDJLZ Title Song