Iss Pyaar Ko Kya Naam Doon Ek Baar Phir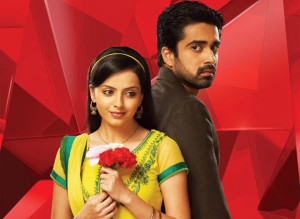 **Iss Pyaar Ko Kya Naam Doon… Ek Baar Phir**
A brand new season of Is pyaar ko kya naam doon will be started with two new fresh faces. Its a Love story between Astha  (Shrenu Parikh) and  Shlok (Avinash Sachdev). As we can see in the trailer of the show, Shlok is a male chauvinist and is a clever man who portrays himself be to good in front of Astha but in real he doesn't treat women equally. He actually is a rude and an arrogant man.
In the previous season of Is pyaar ko kya naam doon, Barun Sobti and Sanaya Irani's love story was about the conflict between rich and poor and the season was a grand hit.
Barun, who played Arnav, said:
"Iss Pyaar Ko Kya Naam Doon was one show that was loved by one and all. I was lucky to be a part of the show and have very fond memories of the show." and "I always believed that the story was the biggest plus. It'd be interesting to see the second season. I hope it does well and everyone likes it. I wish all the luck to the channel and the production house."
The launch date of the new season is yet to be announced. This new season is coming only because of the public demand.
So guys what do you think? The new season will able to create magic as the last one did?
As per my personal review of the poster and the first promo, the actors don't look as attractive as the first one. Arnav in first season was damn handsome and this guy cannot beat that. Hopefully, in acting he does a good job and make us love this serial also. Stay tuned for latest updates on this serial. I'll post the title song and other background tunes from this serial as soon as it is released.
Update: Songs and Tunes


The title song of serial can be found at- India-Forums.com
For more tunes and background songs of this serial visit here- Khudaya Tune + EPKKND EBP BG Tunes
Some sample tunes that you will find are- Khudaya Tune Audio and Videos and MP3, Shlok Tune