Dadi in Comedy Nights with Kapil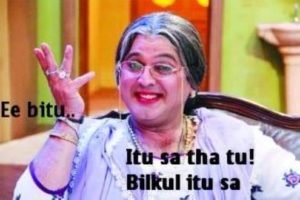 Comedy nights with Kapil TRP is breaking all the records. Even after the sets of the show caught fire, it continued and shooting took place on sets of Bigg Boss. The success of this show is mostly because of Kapil but the other characters also contribute equally
Dadi is one of the most hilarious character in comedy nights with kapil. After Kapil and Guthhi she is liked the most. Ali Asgar has done a good job. It is a fictional character in comedy nights played by Ali Asgar.
The most funny and cutest part is Daadi's dance.
Famous lines by daadi:
"Imarat purani ho gyi par buniyad abhi bhi mazboot hai"
and the most famous one is 😀
** Ittu sa thha tu.. Ittu sa **
which she says for Kapil in the show.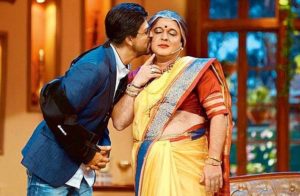 Check out some popular scenes from Daadi performance in the show:
Daadi playing badminton with Kiron Kher (the house guest): http://www.youtube.com/watch?v=lDpvui7yHcY
More Videos of Daadi: Youtube Daadi Videos from Kapil
Personally, I feel that though performance of Ali Asgar as Daadi is awesome, it is still no match to Guthii's character and Kapil's instantaneous comedy. What do you guys think?