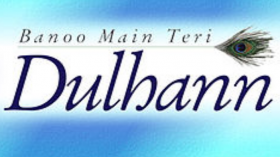 Banoo Main Teri Dulhan is a Hindi TV Serial that started broadcasting on Zee TV on Aug 14 2006 and ran succesfully for approximately three years. It ended on 28th May 2009. The drama has been produced and creted by Shakuntalam Telefilms. At the later stages the show lost TRPs and was getting closed before its time, but after Kasam Se was ended it gave it some time.
Title Song of Dulhann
The Opening theme or the title track has been sung by Mahalaxmi Iyer. Check out the video of song below.

Story
`Banu Main Teri Dulhan` is the story of a girl, Vidya, who is illiterate. Her marriage was like a fairy tale, married to a prince in a rich family but no body loves her there. It is the story about the struggles of Vidya in her life for the love of her in-laws. Both the central characters are playing by fresh faces Divyanka Tripathi and Sharad Malhotra.