Ek Kasak Reh Gayee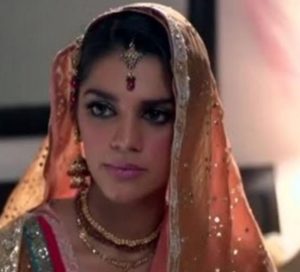 Ek Kasak Reh Gayee is a new show on Zindagi TV. The show was originally aired on Geo TV in Pakistan. This Urdu language series is a story of a girl Paras who faces a lot of traumas and sad incidents but is determined to emerge the victorious and happier in her life. The story is becoming & goes like this. The main lead girl of the show is forced to move to her father's elder brother's house along with her two sisters because of the sudden demise of their parents. The father's elder brother is a very parochail and strict man and does not like the idea of girls going out of the house even.
The first fresh lease of freedom comes in Paras's life when she gets the job in a multinational company. And with her hard work and charm wins the hearts of all people out there, including the company's owner's (Bia's) brother who falls for her and marries her. But, the twist comes in the story comes when he (Paras's husband) falls prey to a critical kidney disease. So, how the girl fights this new challenge in her life forms the main plot of the series.
Title Song of this Series

The story is written by K Rehman and directed by Dilawar Malik. This series has gained huge viewership because of its woman-centric storyline and is one of the very popular TV shows running on Zindagi TV. It is racy, intriguing and full of drama something that every woman switches on the TV for. This series stars Sanam Sayeed and Mikaal.