Mere Harjai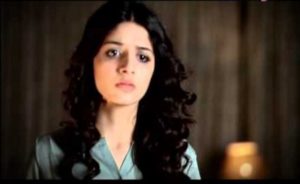 Mere Harjai is a Hindi television series which was aired on ARY Digital Tv in Pakistan. Now this popular TV drama is yet to be telecasted in Desi TV. This particular show is very famous and critically acclaimed by the people of Pakistan.
The director of this drama is Mr. Nadeem Siddiqi and this story is written by Mr. Ghazala Aziz. In this series, talented actors are being cast. Some of the main casts are Mawra Hoccaine, Sami Khan, Sonia Hussain, Nargis Rasheed, Tahira Imam, Aurangzeb Leghari, Anwar Iqbal, Anam Malik, and Minahil.
The plot or the story of this series is very intriguing & practically scripted, which enthralls the viewers along with letting them experience a real time enthusiasm. The story revolves mainly around a family and between the relationships in the family members in an extended period of time.
The concept of Mere Harjai determines and portraits the siblings, who are more sentimentally and emotionally connected in their lives. But when their lives take over them, their beautiful relationship and understanding between them get shattered to an utmost extent.
Title Song of Mere Harjai
When they grow, their personal interests suppress their relationships, which paves the way to hatred, loathing, and ego between them to become  more prominent and dominating factors in their relation. This hatred starts when a person is getting the blames of making the family suffer. The main highlights of this series are, how the characters in this drama react to the blames, and how the pain of false accusation reflects on them when it is done by the same bloodline relations.