Love Ne Mila Di Jodi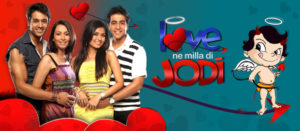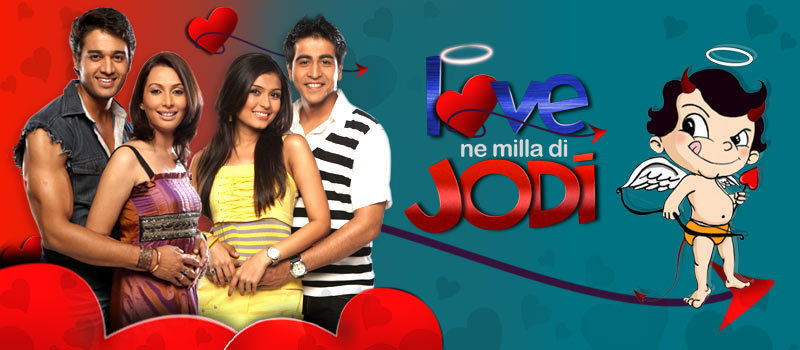 Introduction to Love Ne Mila Di Jodi
It is a story that defines about 3 sisters and brothers having their individual plans about their future. This serial actually comes along with the story defining "Plan main nahi thi love story, par love ne mila di jodi." Being produced by a big banner Shakuntalam Telefilms, this serial comes along with a package of refreshful new actors, impulsive old actors including Chandana Sharma, Gaurav Khanna, Karan Tackar, Dishank Arora, and Simran.
This serial hits the TV screens on June 17th from timings 9.30 Monday till Friday on Star One. This show will dash along with the airing serial Shakuntala – an interesting love story which is produced by the banner Sagar Pictures. This Shakuntala serial actually gets aired during the time of 8 PM and 8.30 PM which is actually a 2 time slot. After all good deal of hard work, the show has come out very well and of course it is expected to drive all the attention of urban population. Being so realistic and emotional, the show is expected to receive huge round of applause from the audience around.
The serial will be little unique like various new counterparts such as Dill Mill Gayye. The show clearly portrayed the flair and spirit of some teens, and their end on different path because of love!
Love Ne Mila Di Jodi Story
This serial is about the story of six twenty – with 3 sisters and brothers. Three brother Sameer, Prithivi and Vaurn live in Manali along with their Mom. They live a happy family with all good contentment in life and they are merely expecting the arrival of their dad from Mumbai in the lead of his retirement. The brothers were truly waiting to spend enough time with their dad and even expect to ensure the comfortableness of their living. There might be some misinterpretation and things might go skewed while their father Mr. Balraj fails to return from Mumbai.
When their father never happens to return, the 3 brothers plan and make a travel to Mumbai to ensure everything about their father. That is the moment, where their life follows a shock. Yes, their dad was tangled on a murder charge. The murder charge is evened out against Balraj, by his trustworthy long time boss, for someone whom he has overture his sweat and hard work – Ila Gujral. Sameer and Prithvi planned to observe and examine the root cause of the trouble and they decided to meet Mr. Ila Gujral. Their attempt and tries worth them nothing and it was undeniably a failure one.
When their initial attempts turned as a failure, the 3 boys concluded to seize vengeance on Ila Gujarals family for the tight mess of their father. During this attempt, the 3 guys met Illa's family including 3 sisters namely Avni, Roshmi and Damini. The 3 boys left away their passion for vengeance while their fall in love with the 3 sisters of Ila Gujaral. The 6 characters in the serial has complete distinctive qualities that make has set an excellent on-screen chemistry among the couples.
Clearly, every Star One youth based show has a different storyline. For example Pyaar Ki Yeh Ek Kahani has a completely different vampire based storyline then this.
Love Ne Mila Di Jodi Songs
Like always our website will continuously be looking at the new songs and background tunes as in Miley Jab Hum Tum and other Star One shows and will periodically adding the songs aired to the website.
Title Song
The title song of the show was aired in TV on 22nd of June. It is a nice song and I hope you all will love to listen to it. The title song is available at official site of LNMDJ.

Characters of Love Ne Mila Di Jodi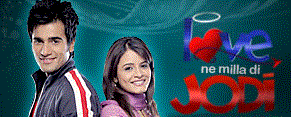 The major spotlighting characters are Prithvi, Sameer, Damini, Avni, Varun and Roshni.
Prithvi, a courteous handsome boy who trusts and has hopes in caring women. Though is not sensationally smart, he is good at heart. Prithvi trust in integrity and behaves with complete justice to everyone always.
Sameer is undoubtedly the sweet talker among the three. With smart, chic and ravishing look, he always hit girl's heart easily without any troubles.
Varun a smart and intelligent guy, having ranked top in his entire subject and had involved in extramural activities. He is smart in self planning and idea setting. He falls in for Roshmi, who doesn't match him exactly well. Though he tries and ignores, the girl comes in any way that is possible.
Damini, being a precarious girl she looks strong with an outward look. She is the supporting rock for her family and she examines that her arrogance is merely distinctive. Though she is little short-tempered, she meets all the needs of her family and protects her family with care and attention. Unluckily she got wedded with a guy, who actually does not love her… She still feels the dearth a supportive icon in her life.
Avni, a humble, polite and homely girl is definitely the best homemaker. She actually doesn't believe or have faith I his beauty, but still considers that her charm will be praised one day.
Roshni is little orthodox and old world girl who is still waiting to find her Price, but yet has not found someone that good. She still keeps searching for guys and finally she hesitates to live with them. Varun not actually gave her any particular attention, and as a mark of surprise, she always grabs attention from teens all around.
Download Songs and Background Tunes
To download all BG tunes and songs from this serial visit India-Forums LNMDJ Audio